If you enjoy having real Christmas trees decorated in your home, then you probably know well all about the difficulty of choosing that perfect tree. Moreover, you also know exactly how you feel when you have to look for the most perfect tree to be the centerpiece of your holiday celebration.
With so many different types of Christmas trees available, it's hard to know going into it which one will work the best. Will this one last longer than that one? Which one will give Christmas tree scent longer? Which one will have limbs that bend too easy, lose theri pines too quickly, or cannot hold Christmas ornaments. It can get frustrating trying to figure it out and how to select sturdy live christmas trees.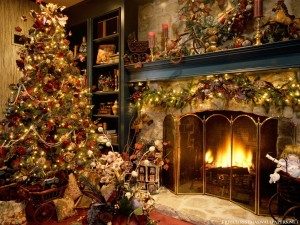 Here is a little bit of help from Santa's helpers to at least get you into the right ball park when choosing the perfect tree.
If you want a long lasting, full and fat tree, then you may want to consider the Douglas fir. They are often reasonably priced and are very popular. They will stay fresh for up to 3 weeks after being cut if you keep them watered. However, if you have a lot of heavy ornaments that you want to use, it may not be the perfect tree for you. Their limbs aren't all that sturdy and weight can bend the branches, so your ornament falls off.
The Fraser fir is a great long lasting sturdy tree that is easy to maintain. It will hold any ornament you want to put on its limbs and doesn't lose its needles very quick. Though, if no mess is a bonus in your opinion, you may want the Scotch pine which will hold heavy ornaments and has a beautiful dark green color.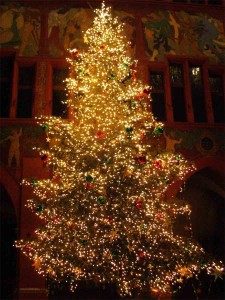 The beautiful tree that is loaded with unique color is the Blue spruce. If you want white lights on your tree or if your overall holiday decoration favors the silvers and blues, it will take on a magical blue or silvery hue. It has strong limbs as well.
Do you want your house to smell like Christmas trees? The Balsam fir is extremely fragrant. It doesn't make much mess with needles falling off and it will give you the look of a classic triangle shaped Christmas tree.